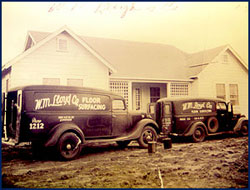 We are very proud of the fact that most of our business is referral and repeat customers (some for over 20 years!!). We feel the key to this is the ability to blend the past with the future.
In the midst of a world fast and furious with marketing ploys looking for "one-shot deals", we prefer a more "down home" approach of building and maintaining relationships with customers. That is part of our tradition.
Our goal is to provide our customers with a real and lasting value, and to make doing business with Lloyd's Flooring Co. an easy and pleasant experience. We believe it will make you want to come back!
We look forward to serving you. And as always we say "Thank you for letting us be your floor covering store!"
Our Team